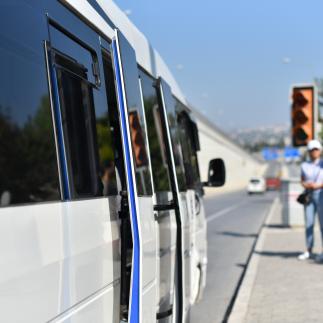 At Hotel Lauria, we care about offering our guests a complete experience during their stay. Therefore, if you contact us we can inform you of the options you have to get to the Hotel Lauria.
If you need a taxi to move around the city or to go to the airport, we will manage it for you. If you prefer, we can also provide you with information about car rental so that you can move freely.
Also, if what you are looking for is information about buses or trains, our reception staff will be happy to help you with everything you need. We want your stay at the Hotel Lauria to be as comfortable and pleasant as possible, so we offer you all the transportation options you may need.
Do not hesitate to ask at reception to find out about all the transfer options available and find the one that best suits your needs.
At Hotel Lauria, we care about your comfort and we offer you a comprehensive service so that you don't miss anything during your stay!