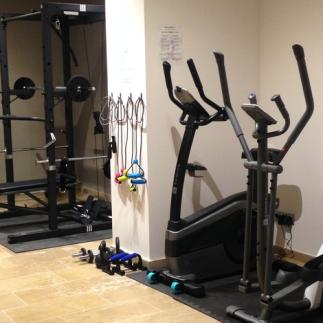 Our gym is open every day from 7 a.m. to 11 p.m., so you can stay in shape at any time.
We have a wide range of equipment to help you achieve your training goals, including a cross training cage, elliptical trainer, treadmill, stationary bike, weight bench and weight bags.
If you need help to maximize your results, you can hire a personal trainer who will guide you on the path to your best version. In addition, we offer relaxing or sports massages to help you recover after an intense workout.
Get to know our gym and start taking care of your health and well-being!