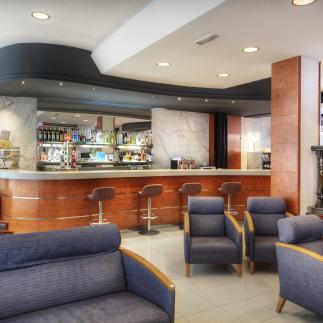 In our cafeteria bar, open from 7 in the morning to 11 at night, you can enjoy a wide variety of drinks, including wines, beers and cocktails, perfect to enjoy in good company. In addition, we have comfortable sofas where you can relax watching television or reading for a while while enjoying your favorite drink.
In summer, do not miss our terrace where you can have a snack while enjoying the good weather.
Come and discover everything that our cafeteria bar has to offer you!