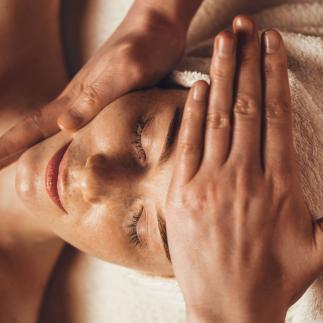 At Hotel Lauria we want you to relax and enjoy your stay to the fullest, which is why we offer you an exceptional massage service.
Our massages are designed to make you feel refreshed and revitalized, with a unique experience that will allow you to release accumulated tension and enjoy a moment of peace and tranquility. We offer different types of massages, so you can choose the one that best suits your needs and preferences. In addition, you will be able to know our rates from the comfort of your room, so that you can plan your massage session without worries.
If you have any questions or need more information about our massage services, do not hesitate to contact our reception, where our team will gladly assist you and help you with everything you need.
At Hotel Lauria we want to offer you a unique experience, in which you can fully enjoy all our services and completely relax. Our massage service is designed so that you can disconnect and release accumulated tension, leaving stress and worries behind.
Relax and let yourself be carried away by our massages!